Our Recommendations
Almost exactly a year ago we posted Good Eats Osaka which highlighted a few restaurants we frequently visit to eat. The type of restaurant we highlighted serve "western" food rather the Japanese food (和食) found everywhere.
In the last year, we found a few local restaurants we want to highlight for part 2 of Good Eats Osaka.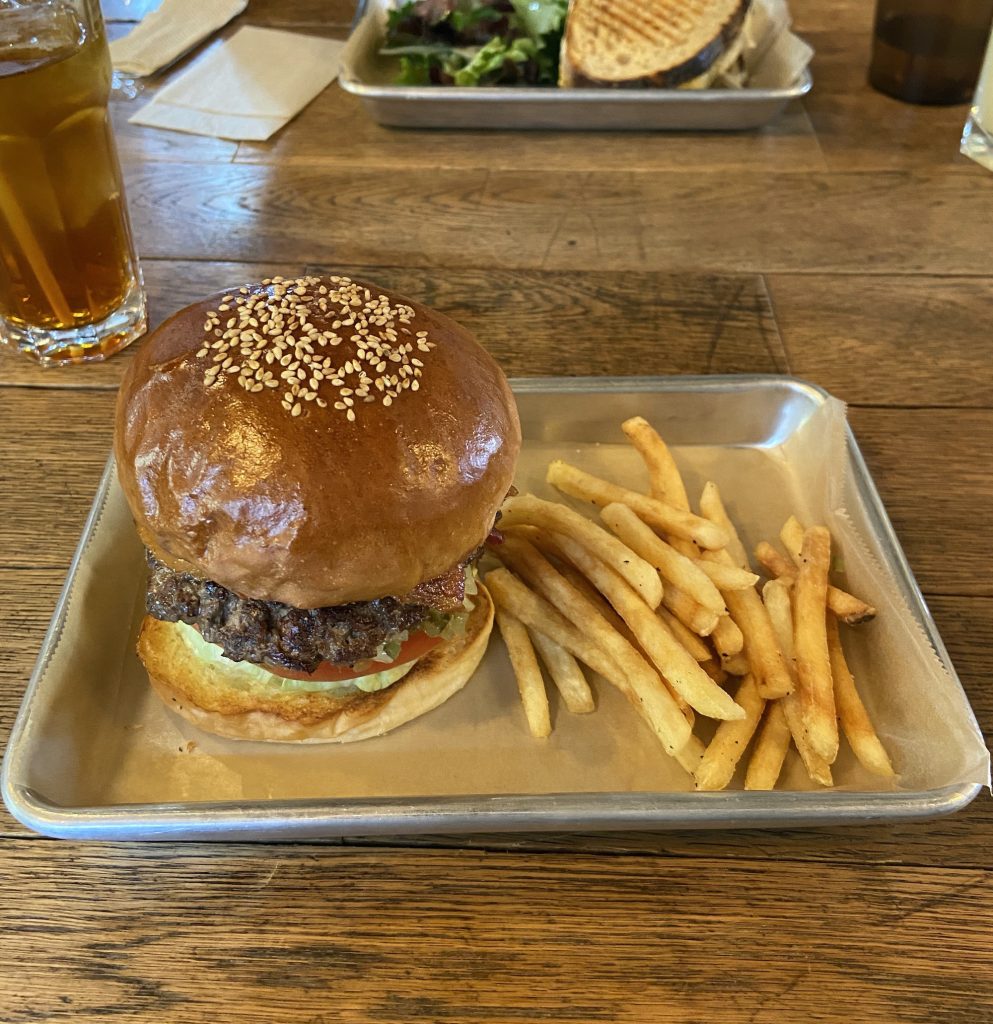 Frank Ride and Eat
Frank Ride and Eat, specializing in burgers. There are a ton of burger joints in Osaka, another place will make the list, but we think Frank's is the most authentic to an "American" burger you can find in the Kansai Region. The majority of burger joints advertise as being an "authentic American burger," but Frank Ride and Eat lives up to the advertisement. There breakfast is also of the "western" or "American" variety as well. We highly recommend their breakfast menu as well.
The atmosphere is pretty neat as well, an old Japanese house renovated to have a cabin feel. The decorations mimic local diners which can be found in the US. The music brings the atmosphere together playing classic rock, pop, and country music through their speakers. You will notice the restaurant decorated with different types of bikes (bicycles), road bikes, mountain bikes, to BMX style bikes.
The owner Frank and his staff are extremely nice. Bringing home the diner feel with their hospitality.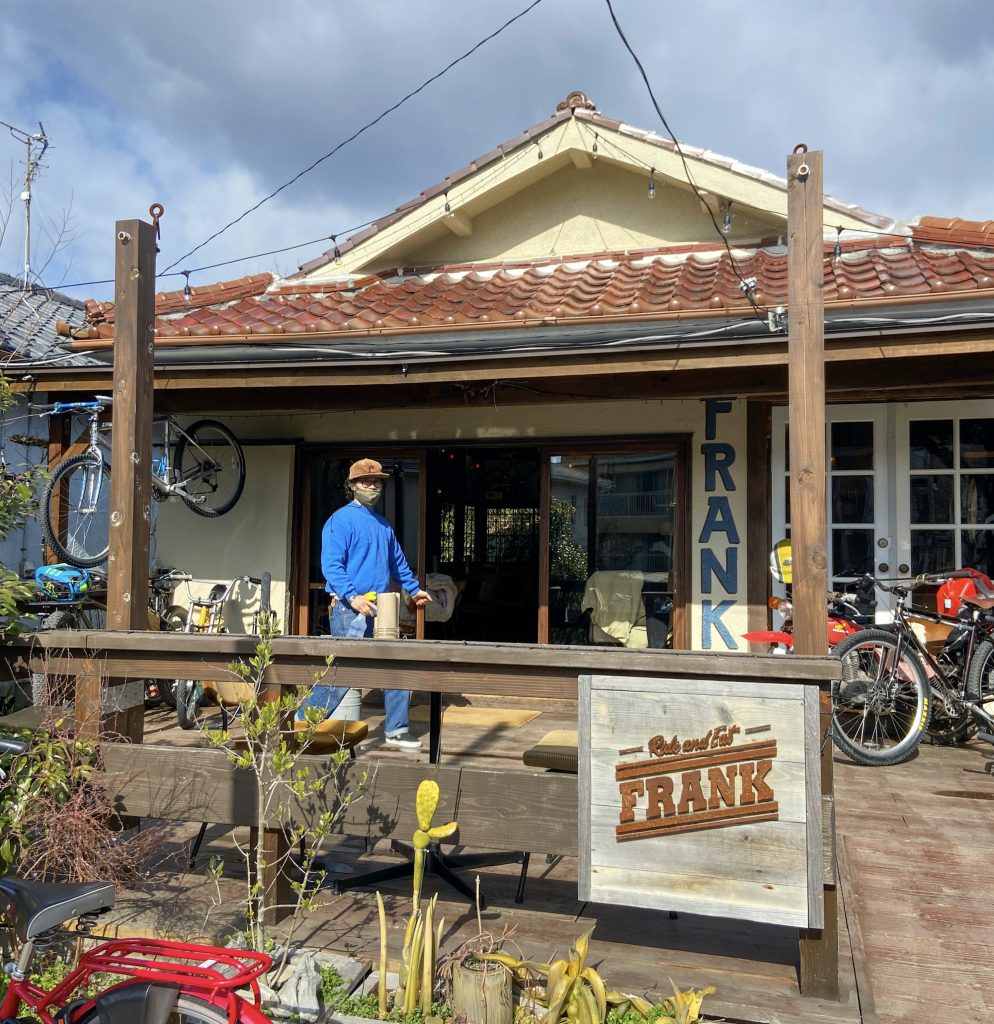 Location
Frank Ride and Eat can be found in Minoh City just north of Osaka City, approximately a 25 minute drive. The closest station would be Minoh Station on the Hankyu Minoh Line, about a 16-minute walk.
Address: 1 Chome-11-26 Nyoidani, Minoo, Osaka 562-0011
Hours:
Monday ~ Wednesday: 10 – 4pm
Thursday: closed
Friday ~ Sunday: 10 – 4pm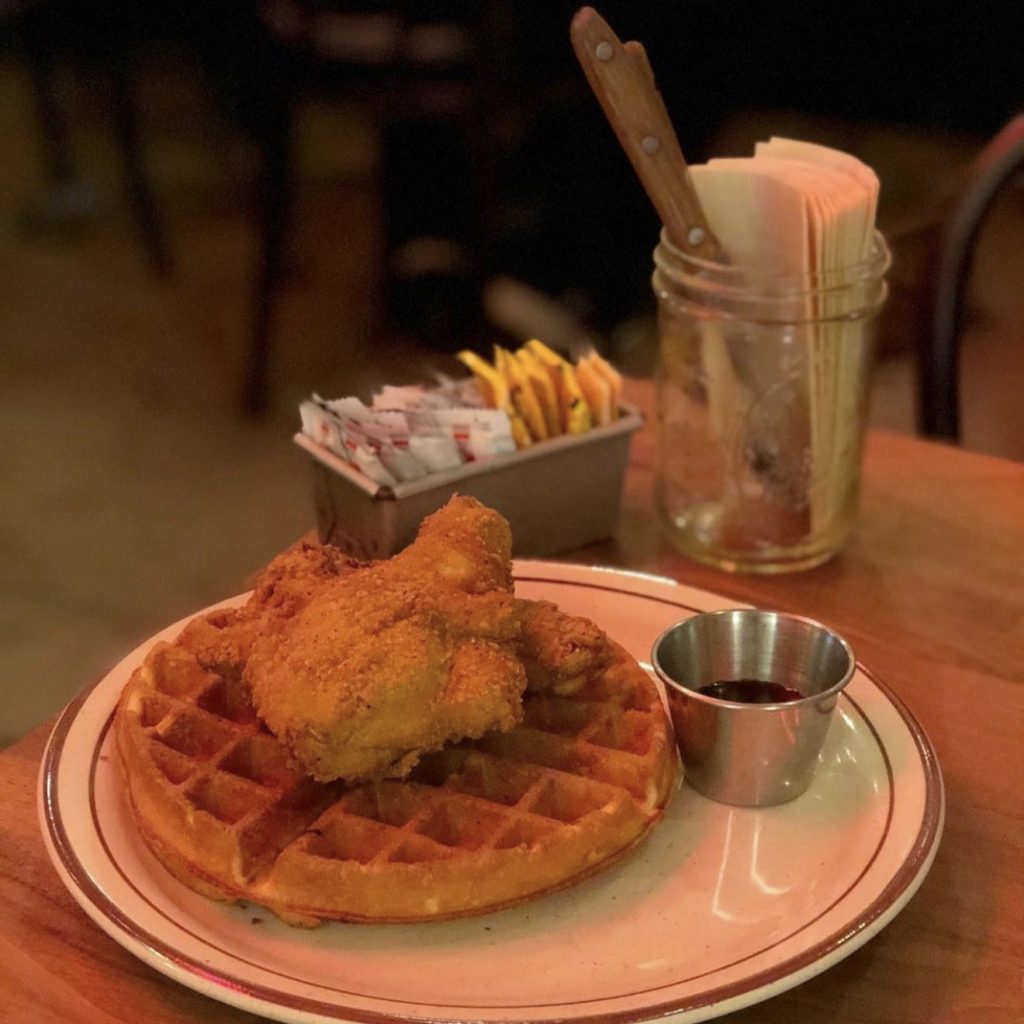 Critters Burger
Second on our list of local eats is staying on the burger theme with Critter Burgers. We believe Critter's provides what we like to call an "authentic" burger with their long list of different styles of burger. But the food we would like to highlight on their menu is the chicken and waffles, although on their menu they have named it waffles and chicken. Not very popular in Japan, where majority of the reactions to chicken and waffles come with a confused, "you don't eat chicken and waffles together" look. With that being said, there aren't a ton of or any restaurants in the Osaka area which serves chicken and waffles.
Granted you can make chicken and waffles on your own, making or buying both the chicken and waffles, but if you are like us and prefer eating chicken and waffles in a diner like atmosphere, then Critters Burger is the place for you. They definitely have "good vibes" as their neon sign says out front.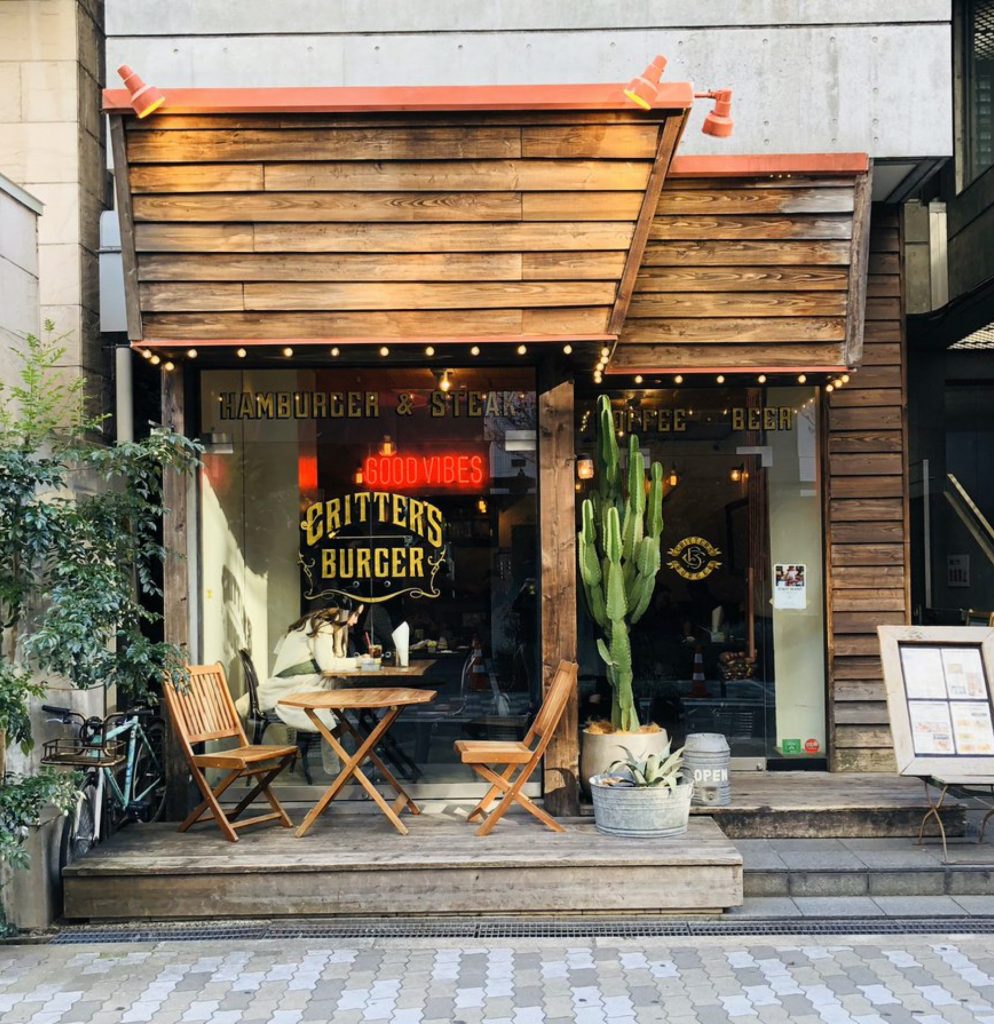 Location
Located in center city Osaka City in the Shinsaibashi area, located in between Shinsaibashi and Yotsubashi Osaka Metro stations.
Address: Shinsaibashi Bldg. 1F, 1 Chome−10−35, Nishi Shinsaibashi Chuo-ku, Osaka 542-0086
Hours:
Everyday: 11 – 9pm
Pizza Stand NY
Finding a pizza joint which isn't overpriced leaves you with maybe only one option, pizza from Costco's food court. Finding a pizza joint which serves pizza by the slice will again leave you with maybe only one option, pizza from Costco's food court. Pizza Stand NY provides both to pizza lovers in Osaka. Even though everyone is a pizza critic, Pizza Stand NY serves "authentic pizza" which can be found locally all around the US. After making visit I am sure you all will say "this is what pizza should be."
One neat detail the shop has as decoration is the letter grade poster received after the city's sanitary health inspection. The poster with the letter "A" is a nice touch for sure.
Location
Located in the Ame-mura area (American Village) found in Shinsaibashi. Closest train station would be the Shinsaibashi station on the Osaka Metro.
Address: 2 Chome-9-36 Nishi Shinsaibashi, Chuo-ku, Osaka 542-0086
Hours:
Monday: 11:30 – 9pm
Tuesday: closed
Wednesday ~ Sunday: 11:30 – 9pm
Honorable Mention:
Panda Express:
We typically like and want to highlight local business rather than restaurants chains or franchises., but Panda Express has made its way down to the Kansai Area. We are huge fans of American Chinese Food and were really excited when we had the chance to go eat Panda.
Located in Rinku Outlet Mall, across the bridge from Kansai International Airport.
We hope to continue this series and for February 2022, and look forward to highlighting another three to four local restaurants next year.
For additional information please contact us here
Email: info@remax-apex.com