Japan is know for its food as well as the aesthetic which comes with traditional Japanese food, Washoku (和食). Osaka especially is know for more of the Japanese soul foods or comfort foods sold all around the city. Osaka-jins pride themselves on great taste and pricing, good eats with reasonable prices.
For example, you can find takoyaki in Tokyo but comparing the price and taste it will most likely lose to takoyaki in Osaka.
The internet is flooded with blogs on the amazing food you can eat all over Japan, especially different eats in Osaka.
Today I want to talk about something different, western food which we LOVE found in Osaka.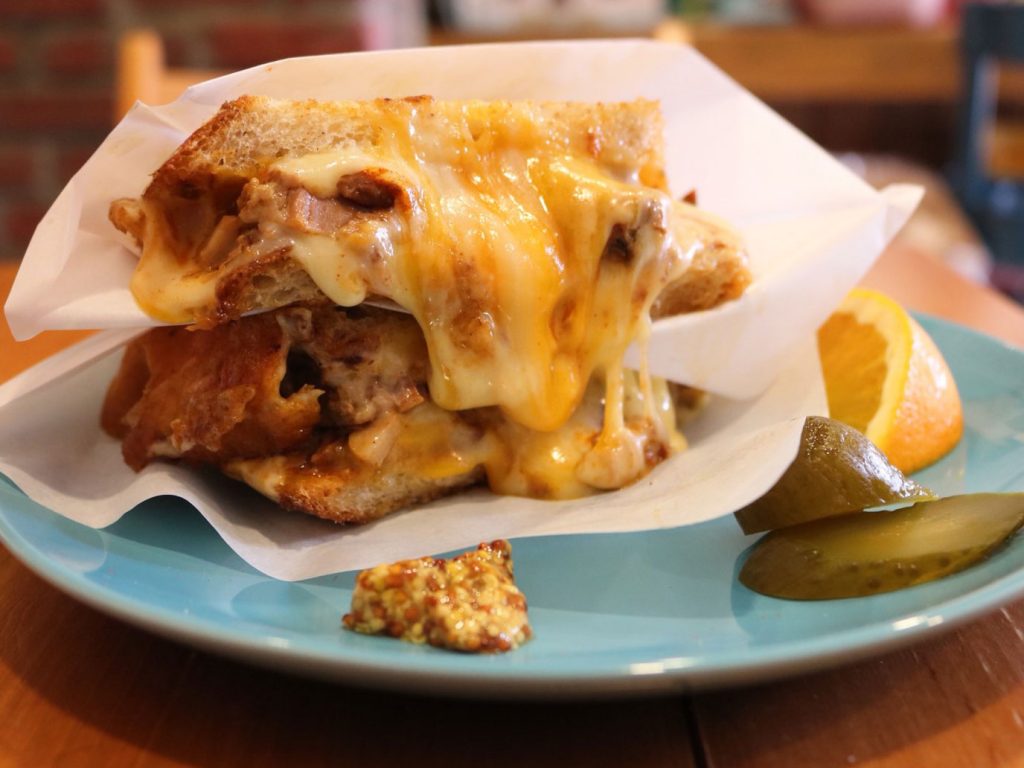 Grill Cheese
Hi! SandWich is know for its grilled cheese sandwich. Of course they have other sandwiches you can eat on their menu, but the staple is the grilled cheese sandwich. We love this place because of the amount of cheese inside the sandwich. Cheese is definitely done better in countries outside of Japan, but Hi! SandWich definitely understand the importance of cheese in a grill cheese sandwich. Also, the bread is phenomenal.
Currently our favorite place to go grab lunch!
Location: 4-19-6 Minami Horie, Nishi-ku, Osaka
Hours:
Monday: Closed
Tuesday ~ Sunday: 11- 5pm
If you are looking for more of a traditional sandwich then Juicy's Lab is the place to go. Not only do the sandwiches taste great, but the size and volume of the sandwiches are filling. Juicy's not only offer traditional sandwiches but kebabs on pita bread, and more recently burritos. If you are looking to have a picnic, we highly recommend stopping by Juicy's then eating your sandwich, kebab, or burrito in Utsubo Park.
For one of our parties, we catered Juicy's and ordered a few of their party platters.
Location: 2-6-15 Utsubo Honmachi, Nishi-ku, Osaka
Just south of the tennis courts found in Utsubo Park.
Hours:
Monday: 11 – 7pm
Tuesday: Closed
Wednesday ~ Sunday: 11- 7pm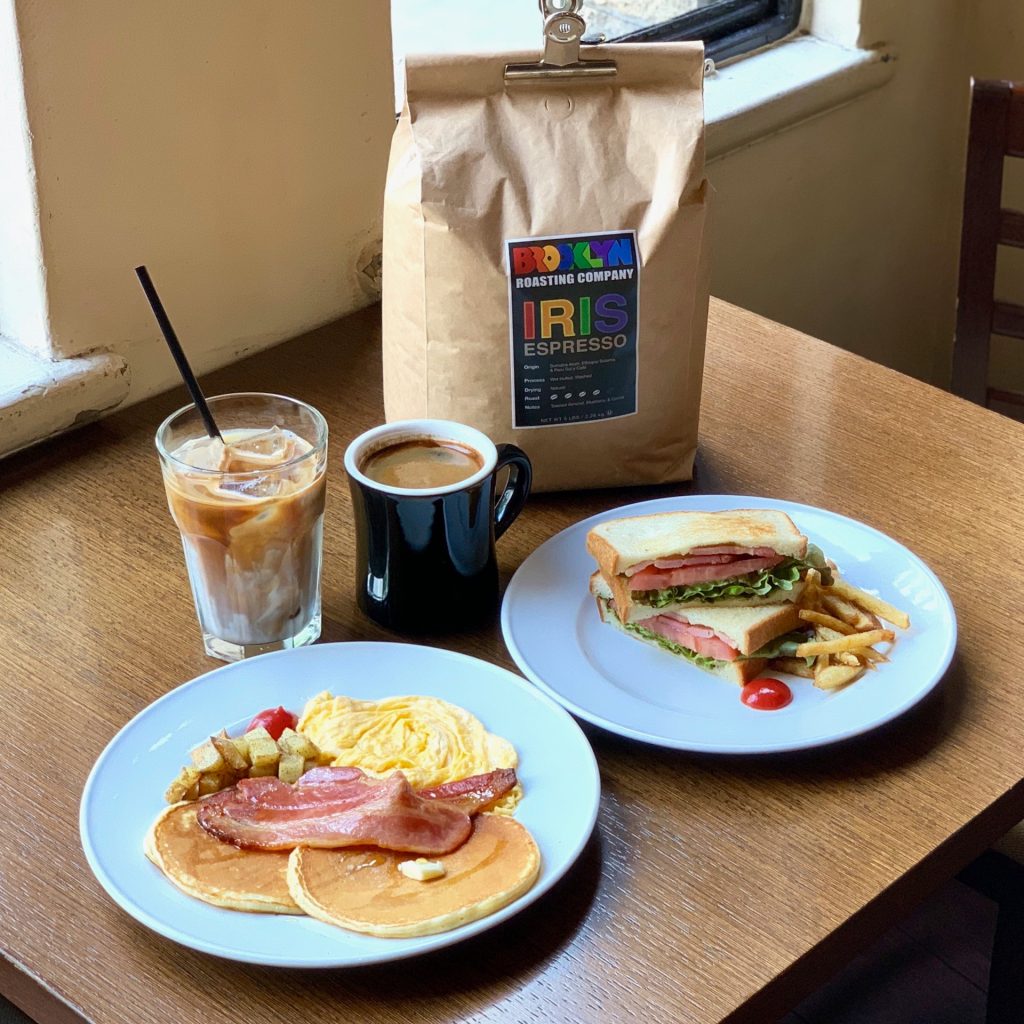 Eight to Five is a cafe found in Osaka City which is open between the hour of Eight to Five hence the name. If you are looking for a place to eat breakfast, more specifically, American style breakfast Eight to Five is the place to go! The food tastes great, but the price ¥480 for any breakfast is unbelievable. Granted coffee is separate, but we do recommend having cup as well.
The food is great and the coffee is great, but the best part of Eight to Five is the atmosphere. The cafe is inside an old renovated office building. The structure is kept the same on the inside and out to give a really neat vintage feel. When you're inside you feel like you in Brooklyn.
Location: 1-23-30 Edobori, Nishi-ku, Osaka
Hours:
Monday: Closed
Tuesday ~ Sunday: 8 – 5pm
Honorable Mention:
(1) Sauce Boss – chicken wings and more. Highly recommend their chicken sandwiches during lunchtime
(2) Hapje – Authentic Belgium Waffles. Recommended for dessert, and eating their waffles with ice-cream.
There has been a theme naturally or not, but all the restaurants/cafes we have recommended are located in Nishi-ku of Osaka City.
Why you may ask, that will be left for another day.
For more information on Osaka, more specifically Nishi-ku, please contact us here

Email: info@remax-apex.com