Finding a places to rent in Japan might not be the easiest process for non-japanese residents. Finding a furnished apartment or serviced apartment within your budget might be even more of a challenge. Why is that you may ask, furnished apartments are not common in Japan like in other countries found around the world.
Like in the United States, an apartment might not be fully furnished but the unit will most likely come with appliances, such as refrigerator, washer/dryer, etc.
Monthly/weekly short term rentals in Japan will come with furniture and appliances. The rent would depend on the length of your stay, but be prepared to pay up to double of the market value.
"What options are there for me who is planning to stay in Japan for at least six months to one year?" We understand you don't necessarily want to buy new furniture or appliances with you are not planning to stay long term.

For you and your family specifically, let us introduce a couple of properties which are furnished with appliances, move-in ready.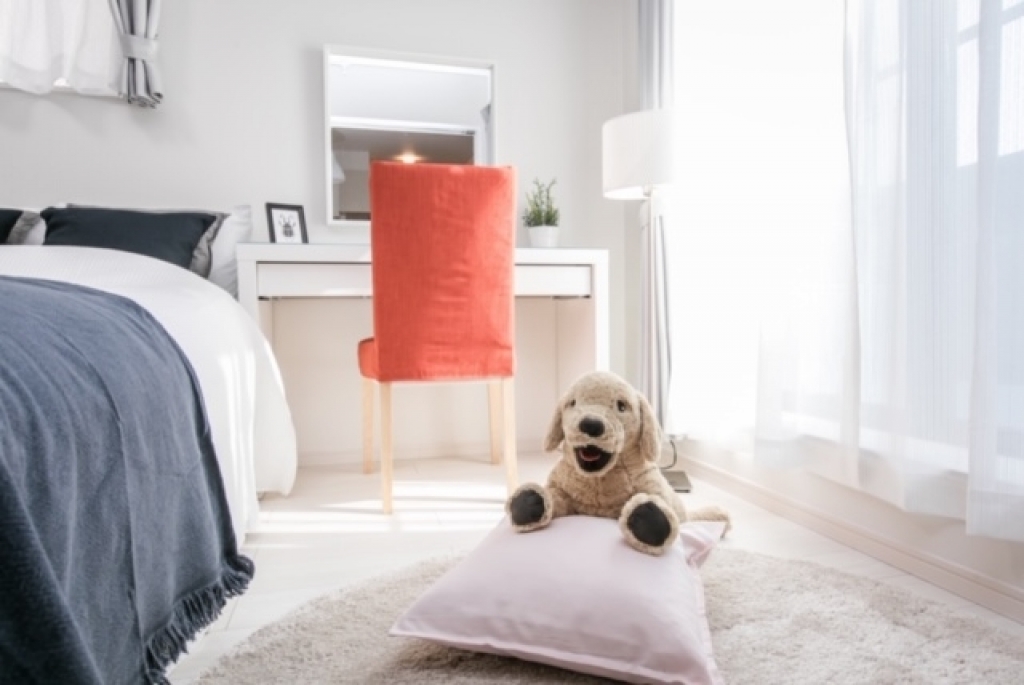 Property Name: KTI Residence Imazato 2
Location: 3-11-22 Shinimazato, Ikuno-ku, Osaka City 554-0001 Japan
Floor Plan: 1LDK (1 Bedroom)
Floor Area: 42.64㎡ (458.97 ft²)
Access: Kintetsu Nara Line [Imazato Station] 8-minute walk
Osaka Metro Sennichimae Line [Shoji Station] 12-minute walk
Construction: Completed December 2018, Wooden 4 story Construction
As far as furnished apartments for rent in Japan, KTI Residence Imazato 2 gives great value for you stay in Japan. Rent starts from ¥80,000 for lease agreements starting from 6 months. Shorter lengths of stay is also negotiable. The size of the units are considered large for Japanese standards when comparing to other 1LDK or one bedroom floor plans. The typical size for 1LDK would be approximately 35㎡. KTI Residence Imazato 2 has a floor area of 42.64㎡ which is comfortable for one or two persons.

The apartment building is located in Ikuno-ku (Ikuno Ward) of Osaka City which is a residential area just east of Namba, Nipponbashi, and Tennoji. Access to the Namba area is quite easy, the Kintestsu Train from Imazato Station is a direct line to Osaka Namba Station.
Convenience stores, bars, and places to eat are all within a three minute walk from the apartment. For daily/everyday amenities, a supermarket is located right in front of Imazato Station.

We highly recommend KTI Residence Imazato 2 for those looking for a furnished apartment in Osaka, wanting to have a real Japanese experience while living in Japan, but not located too far from the City Center.
For more information and pictures, please click the photo above ↑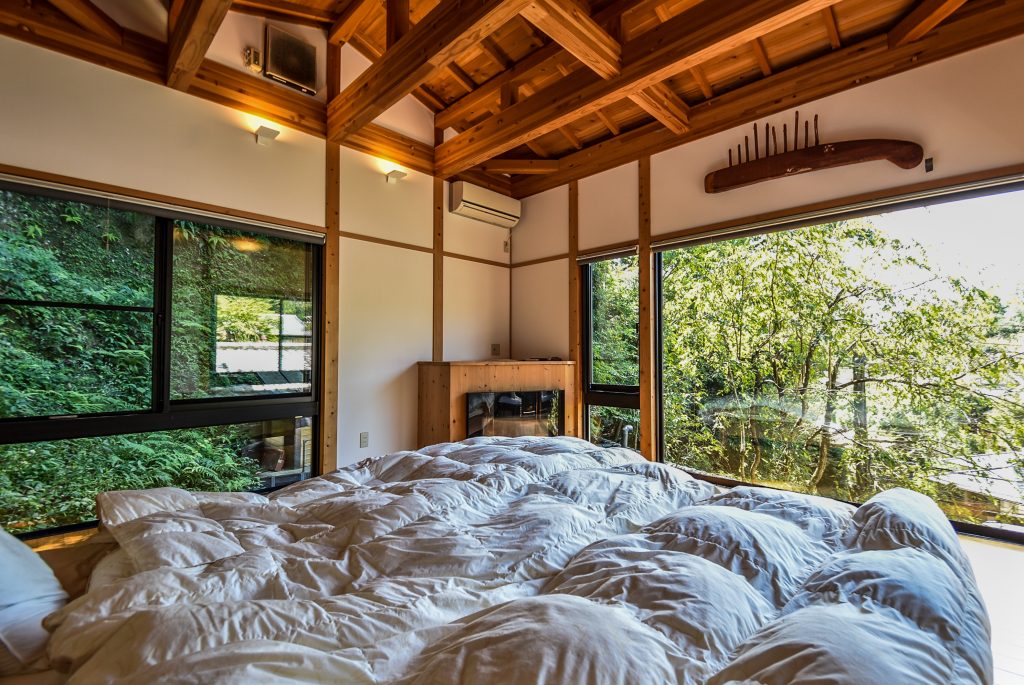 Property Name: Kitashirakawa Yamada-cho House for Rent
Location: 37-8 Kita Shirokawa Yamada-cho, Sakyo-ku, Kyoto
Floor Plan: 3LDK + 2WIC (3 Bedrooms + 2 Walk-in-Closests) also includes garage parking
Floor Area: 155.19㎡ (1670.45 ft²)
Access: Eizen Train Line [Mototanaka Station] 21-minute walk
Kyoto City Bus [Kamihate-cho Kyoto Design University Bus Stop] 11-
minute walk
Construction: Completed March 1991 (Exterior/Interior renovations and extension completed in 2011), Wooden 2 story Construction
This house found in Kitashirakawa, Sakyo-ku in Kyoto City is one which is quite unique in Japan. Not only is it unique in regards to furnished real estate in Japan, but also the structural design and interior design on the house. Initially built back in March of 1991, this house has gone over a full make-over inside and out in the summer of 2011. The master bedroom suite comes with a beautiful morning view through the high windows. A traditional cypress bathtub (檜風呂) found in the bathroom giving the house a traditional Japanese feel. This furnished house is unique with a mix of western and traditional Japanese influence. The upstairs Japanese tatami room large enough for two children to share, and the downstairs Japanese tatami room which can be used as the TV/entertainment room.
Kita Shirakawa is an area located in the eastern part of Sakyo-ku, Kyoto. Kita Shirakawa is the general term used to name the district located in Sakyo-ku. It once flourished as a highway village on Shiga-Koshido (Yamanakagoe), and from the Meiji Era, an industry using Shirakawa waterwheels developed. Other special products are granite and Shirakawa stone and Shirakawa sand as their processed products. In the past, flower cultivation and commerce were also thriving, and the hawkers were called "Shirakawa Onna". In present times it has developed into a convenient residential area. Kita-Shirakawa Yamada-cho is east from Kita Shirakawa-dori in between the mountain and Oyamazumi shrine. This area falls within the Kita-Shirakawa Elementary School and Kyoto City Konoe Junior High School school district. Kyoto University and Kyoto University of Arts are within a 20-minute walk. Kita Shirakawa is rooted in nature, culture, and art.
We highly recommend this furnished house in Sakyo-ku, Kyoto to those looking for a large enough house for families of four or five. For those wanting a furnished house in Kyoto in a quiet residential area where you and your family can experience the real Kyoto.
For more information and pictures, please click the photo above ↑
There are the general routes to find a furnished apartment or house in Japan such as contacting Leo Palace, contacting monthly/weekly property managers, service apartment property managers, or the Airbnb operators.
The couple properties mentioned above are not the typical units you might find the regular way either it being the design and back story to the property or the value you get for your yen.
If you have any questions regarding Osaka, or furnished real estate for rent in Japan, feel free to contact us here.
Email: info@remax-apex.com