A report for "Real Estate Transaction Trends" in the Kansai Region was published for real estate transactions which occurred between October and December 2020.
The third and last installment will focus on residential leases.
Unlike the report for real estate sales, the data will be broken down into two main categories;
Apartments (non-wooden construction) "Mansions"
Apartments (wooden construction)
Which then will be broken down into the different wards of the major cities in the Kansai Region.
For the original Full Report, please click here.
Apartments (Non-Wooden Construction) "Mansions"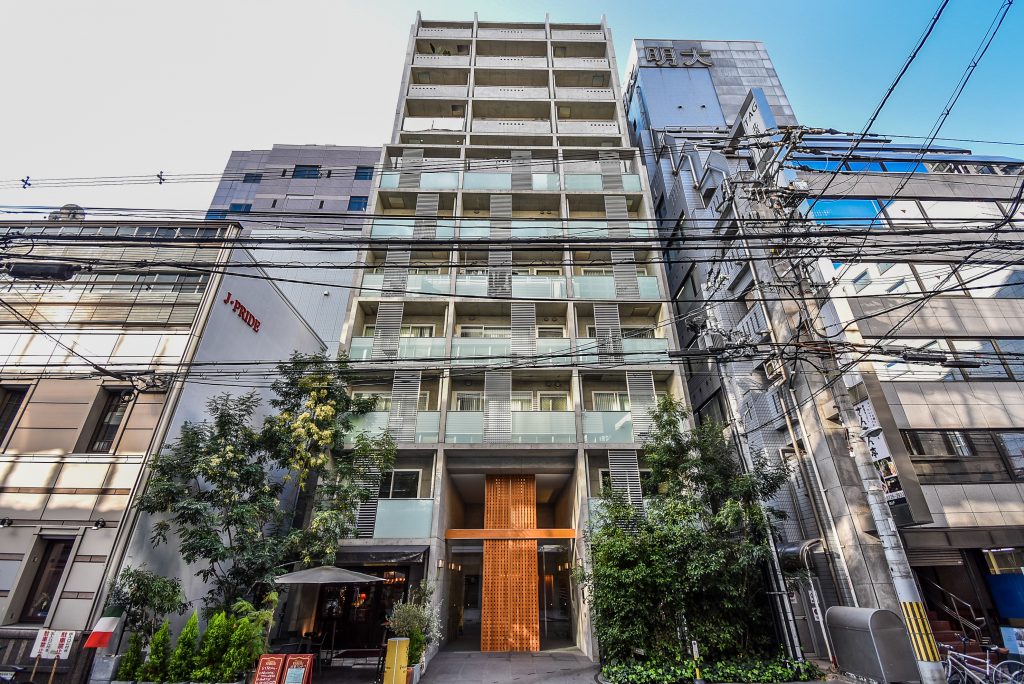 Kansai Region
| | | | | |
| --- | --- | --- | --- | --- |
| Prefecture | Units | Average Area (m2) | Average Rent | Unit price (/m2) |
| Shiga | 147 | 41.76 | ¥60,100 | ¥1,440 |
| Kyoto | 1,557 | 31.76 | ¥64,100 | ¥2,020 |
| Osaka | 14,441 | 35.38 | ¥68,000 | ¥1,921 |
| Hyogo | 4,056 | 39.00 | ¥66,900 | ¥1,715 |
| Nara | 138 | 48.47 | ¥65,200 | ¥1,344 |
| Wakayama | 16 | 40.48 | ¥50,000 | ¥1,234 |
| Kansai Total | 20,355 | 35.96 | ¥67,400 | ¥1,873 |
Kyoto City
| | | | | |
| --- | --- | --- | --- | --- |
| Kyoto City | Units | Average Area (m2) | Average Rent | Unit price (/m2) |
| Kita-ku | 136 | 25.79 | ¥49,600 | ¥1,923 |
| Kamigyo-ku | 217 | 26.45 | ¥61,400 | ¥2,320 |
| Sakyo-ku | 161 | 27.77 | ¥59,300 | ¥2,143 |
| Nakagyo-ku | 201 | 34.19 | ¥84,300 | ¥2,465 |
| Higashi Yama-ku | 67 | 32.27 | ¥71,000 | ¥2,201 |
| Shimogyo-ku | 189 | 33.15 | ¥78,200 | ¥2,359 |
| Minami-ku | 67 | 33.89 | ¥65,100 | ¥1,922 |
| Ukyo-ku | 109 | 29.14 | ¥54,200 | ¥1,859 |
| Tsurumi-ku | 143 | 31.68 | ¥56,300 | ¥1,778 |
| Yamashina-ku | 83 | 31.91 | ¥50,200 | ¥1,574 |
| Nishikyo-ku | 65 | 41.11 | ¥66,400 | ¥1,616 |
| Kyoto City Total | 1,438 | 30.82 | ¥64,600 | ¥2,096 |
Osaka City
| | | | | |
| --- | --- | --- | --- | --- |
| Osaka City | Units | Average Area (m2) | Average Rent | Unit price (/m2) |
| Miyakojima-ku | 312 | 31.14 | ¥65,300 | ¥2,097 |
| Fukushima-ku | 415 | 33.05 | ¥82,600 | ¥2,497 |
| Konohana-ku | 52 | 36.47 | ¥66,200 | ¥1,814 |
| Nishi-ku | 837 | 33.76 | ¥82,600 | ¥2,448 |
| Minato-ku | 248 | 33.32 | ¥63,600 | ¥1,910 |
| Taisho-ku | 76 | 29.27 | ¥53,900 | ¥1,840 |
| Tennoji-ku | 376 | 35.64 | ¥78,900 | ¥2,215 |
| Naniwa-ku | 765 | 30.94 | ¥71,700 | ¥2,316 |
| Nishi Yodogawa-ku | 192 | 34.26 | ¥62,400 | ¥1,821 |
| Higashi Yodogawa-ku | 730 | 29.67 | ¥52,700 | ¥1,776 |
| Higashi Nari-ku | 311 | 29.98 | ¥60,700 | ¥2,026 |
| Ikuno-ku | 360 | 32.14 | ¥57,000 | ¥1,774 |
| Asahi-ku | 204 | 30.36 | ¥50,600 | ¥1,665 |
| Joto-ku | 363 | 37.62 | ¥68,300 | ¥1.817 |
| Abeno-ku | 262 | 34.26 | ¥68,600 | ¥2,002 |
| Sumiyoshi-ku | 246 | 35.08 | ¥56,600 | ¥1,613 |
| Higashi Sumiyoshi-ku | 206 | 34.74 | ¥55,000 | ¥1,583 |
| Nishi Nari-ku | 206 | 31.45 | ¥55,900 | ¥1,778 |
| Yodogawa-ku | 840 | 31.01 | ¥63,900 | ¥2,062 |
| Tsurumi-ku | 167 | 33.29 | ¥69,600 | ¥1,611 |
| Suminoe-ku | 161 | 33.29 | ¥52,400 | ¥1,575 |
| Hirano-ku | 265 | 33.62 | ¥49,300 | ¥1,467 |
| Kita-ku | 1040 | 33.93 | 87,700 | ¥2,585 |
| Chuo-ku | 1176 | 34.71 | ¥86,200 | ¥2,484 |
| Osaka City Total | 9,811 | 33.13 | ¥70,400 | ¥2,125 |
Sakai City
| | | | | |
| --- | --- | --- | --- | --- |
| Sakai City | Units | Average Area (m2) | Average Rent | Unit price (/m2) |
| Sakai-ku | 210 | 34.25 | ¥55,500 | ¥1,622 |
| Naka-ku | 76 | 39.40 | ¥53,500 | ¥1,357 |
| Higashi-ku | 37 | 36.07 | ¥47,600 | ¥1,319 |
| Nishi-ku | 87 | 43.74 | ¥60,700 | ¥1,388 |
| Minami-ku | 10 | 40.74 | ¥55,000 | ¥1,351 |
| Kita-ku | 146 | 40.74 | ¥63,300 | ¥1,554 |
| Mihara-ku | 7 | 34.73 | ¥46,000 | ¥1,325 |
| Sakai City Total | 573 | 38.26 | ¥57,400 | ¥1,500 |
Kobe City
| | | | | |
| --- | --- | --- | --- | --- |
| Kobe City | Units | Average Area (m2) | Average Rent | Unit price (/m2) |
| Higashi Nada-ku | 260 | 40.24 | ¥74,300 | ¥1,846 |
| Nada-ku | 257 | 35.73 | ¥67,400 | ¥1,887 |
| Hyogo-ku | 384 | 32.10 | ¥61,900 | ¥1,929 |
| Nagata-ku | 103 | 34.12 | ¥60,300 | ¥1,768 |
| Suma-ku | 149 | 41.45 | ¥64,400 | ¥1,554 |
| Tarumi-ku | 131 | 40.32 | ¥52,600 | ¥1,305 |
| Kita-ku | 57 | 43.72 | ¥53,700 | ¥1,229 |
| Chuo-ku | 701 | 33.30 | ¥75,400 | ¥2,264 |
| Nishi-ku | 112 | 38.62 | ¥46,400 | ¥1,202 |
| Kobe City Total | 2,154 | 35.79 | ¥67,000 | ¥1,871 |
Apartments (Wooden Construction)
Kansai Region
| | | | | |
| --- | --- | --- | --- | --- |
| Prefecture | Units | Average Area (m2) | Average Rent | Unit price (/m2) |
| Shiga | 50 | 39.53 | ¥48,100 | ¥1,218 |
| Kyoto | 182 | 35.31 | ¥56,700 | ¥1,604 |
| Osaka | 2,381 | 33.72 | ¥60,400 | ¥1,790 |
| Hyogo | 1,163 | 37.76 | ¥57,000 | ¥1,510 |
| Nara | 47 | 38.53 | ¥45,000 | ¥1,167 |
| Wakayama | 65 | 33.51 | ¥49,200 | ¥1,468 |
| Kansai Total | 3,888 | 35.14 | ¥58,700 | ¥1,670 |
Kyoto City
| | | | | |
| --- | --- | --- | --- | --- |
| Kyoto City | Units | Average Area (m2) | Average Rent | Unit price (/m2) |
| Kita-ku | 14 | 28.52 | ¥45,900 | ¥1,610 |
| Kamigyo-ku | 4 | 33.14 | ¥59,500 | ¥1,796 |
| Sakyo-ku | 22 | 34.17 | ¥55,700 | ¥1,631 |
| Nakagyo-ku | 3 | 34.45 | ¥68,000 | ¥1,974 |
| Higashi Yama-ku | 5 | 25.09 | ¥50,000 | ¥1,993 |
| Shimogyo-ku | 3 | 37.62 | ¥70,300 | ¥1,869 |
| Minami-ku | 5 | 37.39 | ¥61,100 | ¥1,634 |
| Ukyo-ku | 8 | 31.14 | ¥54,700 | ¥1,756 |
| Tsurumi-ku | 34 | 30.94 | ¥53,500 | ¥1,730 |
| Yamashina-ku | 16 | 29.75 | ¥49,000 | ¥1,648 |
| Nishikyo-ku | 30 | 39.97 | ¥64,200 | ¥1,607 |
| Kyoto City Total | 144 | 33.25 | ¥55,900 | ¥1,680 |
Osaka City
| | | | | |
| --- | --- | --- | --- | --- |
| Osaka City | Units | Average Area (m2) | Average Rent | Unit price (/m2) |
| Miyakojima-ku | 30 | 35.93 | ¥70,700 | ¥1,966 |
| Fukushima-ku | 15 | 30.85 | ¥68,800 | ¥2,230 |
| Konohana-ku | 5 | 23.68 | ¥53,600 | ¥2,264 |
| Nishi-ku | 10 | 30.52 | ¥70,800 | ¥2,318 |
| Minato-ku | 6 | 25.18 | ¥59,800 | ¥2,376 |
| Taisho-ku | 7 | 29.68 | ¥63,000 | ¥2,122 |
| Tennoji-ku | 25 | 33.28 | ¥76,000 | ¥2,282 |
| Naniwa-ku | 21 | 34.08 | ¥76,300 | ¥2,239 |
| Nishi Yodogawa-ku | 56 | 28.72 | ¥62,200 | ¥2,166 |
| Higashi Yodogawa-ku | 189 | 32.45 | ¥62,100 | ¥1,913 |
| Higashi Nari-ku | 27 | 34.32 | ¥68,900 | ¥2,009 |
| Ikuno-ku | 34 | 29.60 | ¥59,400 | ¥2,008 |
| Asahi-ku | 39 | 31.11 | ¥62,600 | ¥2,011 |
| Joto-ku | 85 | 34.32 | ¥68,900 | ¥2,078 |
| Abeno-ku | 12 | 30.05 | ¥60,500 | ¥2,012 |
| Sumiyoshi-ku | 74 | 33.28 | ¥61,600 | ¥1,852 |
| Higashi Sumiyoshi-ku | 75 | 34.92 | ¥63,100 | ¥1,806 |
| Nishi Nari-ku | 41 | 31.64 | ¥57,900 | ¥1,826 |
| Yodogawa-ku | 59 | 31.91 | ¥63,900 | ¥2,004 |
| Tsurumi-ku | 35 | 33.00 | ¥62,800 | ¥1,904 |
| Suminoe-ku | 60 | 30.64 | ¥58,700 | ¥1,914 |
| Hirano-ku | 74 | 30.64 | ¥62,800 | ¥1,740 |
| Kita-ku | 7 | 26.03 | ¥65,000 | ¥2,497 |
| Chuo-ku | 1 | – | – | – |
| Osaka City Total | 987 | 32.40 | ¥63,500 | ¥1,959 |
Sakai City
| | | | | |
| --- | --- | --- | --- | --- |
| Sakai City | Units | Average Area (m2) | Average Rent | Unit price (/m2) |
| Sakai-ku | 118 | 34.63 | ¥60,100 | ¥1,734 |
| Naka-ku | 24 | 37.38 | ¥50,700 | ¥1,355 |
| Higashi-ku | 17 | 33.15 | ¥54,300 | ¥1,637 |
| Nishi-ku | 138 | 33.80 | ¥57,100 | ¥1,689 |
| Minami-ku | 5 | 36.92 | ¥50,800 | ¥1,376 |
| Kita-ku | 127 | 34.52 | ¥63,800 | ¥1,849 |
| Mihara-ku | 6 | 38.31 | ¥56,800 | ¥1,484 |
| Sakai City Total | 573 | 38.26 | ¥57,400 | ¥1,500 |
Kobe City
| | | | | |
| --- | --- | --- | --- | --- |
| Kobe City | Units | Average Area (m2) | Average Rent | Unit price (/m2) |
| Higashi Nada-ku | 38 | 31.76 | ¥62,900 | ¥1,980 |
| Nada-ku | 34 | 27.74 | ¥55,900 | ¥2,015 |
| Hyogo-ku | 40 | 34.07 | ¥63,400 | ¥1,861 |
| Nagata-ku | 38 | 30.12 | ¥53,400 | ¥1,773 |
| Suma-ku | 52 | 37.45 | ¥59,300 | ¥1,582 |
| Tarumi-ku | 50 | 35.12 | ¥54,300 | ¥1,546 |
| Kita-ku | 45 | 41.59 | ¥56,900 | ¥1,368 |
| Chuo-ku | 32 | 29.18 | ¥59,100 | ¥1,984 |
| Nishi-ku | 31 | 48.33 | ¥55,200 | ¥1,141 |
| Kobe City Total | 360 | 35.24 | ¥57,800 | ¥1,641 |
For additional information please contact us here
Email: info@remax-apex.com