Excel Toyonaka North(エクセル豊中北)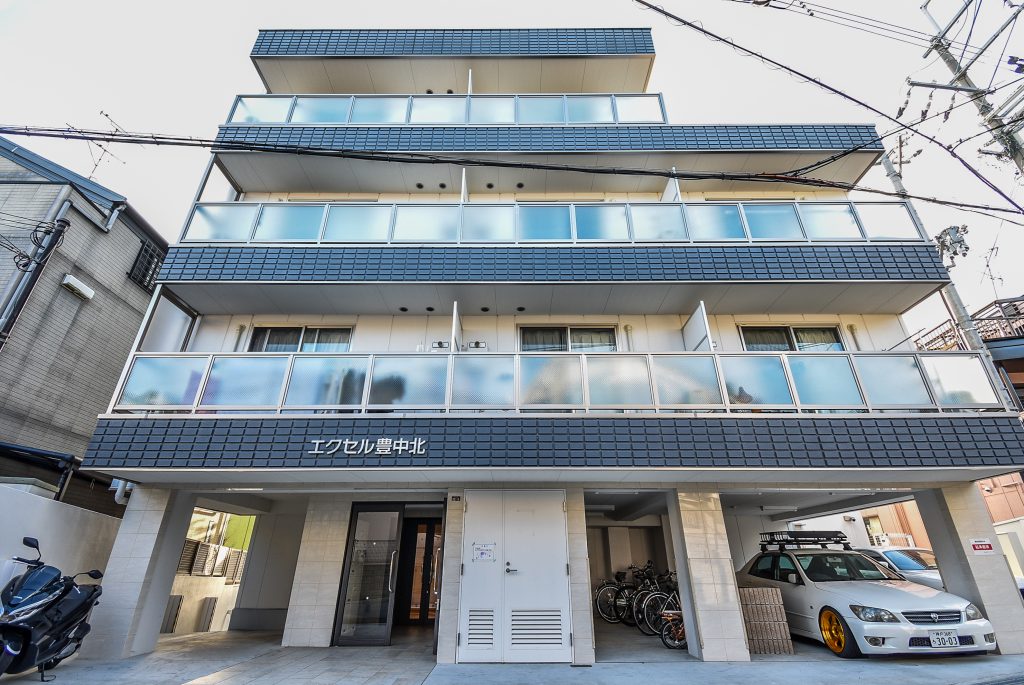 A 4 story apartment complex located in Hozancho, Toyonaka City, Osaka Prefecture. Approximately a 10-minute walk to Okamachi Station on the Hankyu Takarazuka Train Line.
Toyonaka City is a suburban residential city of Osaka City where families and non-married/singles reside comfortably. As of 2016, the city has an estimated population of 396,014 and a population density of 11,000 persons per km². The total area is 36.38 km². Its peak population was over 420,000, with a steady increase in population for the last 5 years.
The city is easy to reach through various modes of transportation, and many of its residents commute daily into Osaka City to work. Osaka University and Osaka Music College have their campuses in Toyonaka.
The Consulate General of Russia is also located in Toyonaka City.
Photos
Property Information:
Property Name: Excel Toyonaka North(エクセル豊中北)
Zone: Quasi Residential, Category 1 Mid/High Rise Residential
Land Area: 395.66㎡
Building Area: 658.89㎡
Construction: Steel Framed 4-story building (March 2017)
Total Units: 25 (25 residential, 2 parking spaces)
The 25 units available are of the 1K 21㎡ ~ 23㎡ type.
More Photos
Photos are of unit 306
Floor Plan: 1K
Floor Area: 22.50㎡
Address: 22-5 Hozancho, Toyonaka, Osaka 〒561-0893
For additional information please contact us here
Email: info@remax-apex.com